IPL PSL 2020 | A Brand New Realistic IPL PSL Game for PC/Laptop
Buy Now and Save ₹460(92%)
170+ people bought this game in the last 48 hours
Customer Rating Statistics
Ease of Use (Download & Install)
Will recommend his/her friend
Today Only! LIMITED TIME SALE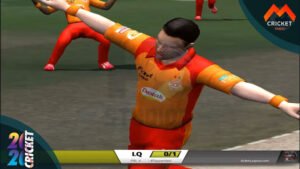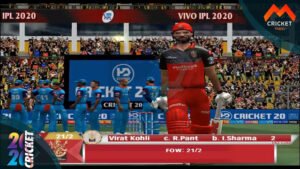 Powered by MEGA Cricket Studio,  the IPL PSL 2020 MEGA Patch Delivers the exact experience of IPL & PSL 2020 in EA Sports Cricket 07 containing the latest stuff like the all teams HD Kits & Logos, Pitchads & Stumps With all the latest faces, realistic stadiums, accurate squads of all IPL, PSL teams. It also features All Star IPL League with broadcasting overlays of all teams. The all-new gameplay delivers a champions-caliper experience with closer controls towards the game engine.
NOTE: Refer to the video for Installation of IPL PSL 2020
If You Face Autoexit in IPL PSL 2020 Patch, Delete these Files from the root directory one by one because They are the only purpose of crashing!
1e91373e79cb069bba2636890f32a365.big

8c069eb2a0abd5d5ac85c0efc25b9f16.big

8ebdec04546acb62e89003d165bff0a5.big

857589376c25fe8134b93ee66ac9ce58.big

a7bb0e12cdccf75b89d5a80c476bfa52.big

c5d6dc97d17f476ef2d5e48502138d79.big

e79ee2c2b355af464921e96112b634fc.big